Rabbit nipple drinker 1.0 liters
Nipple drinker for rabbits with light and vitamin protection in orange.
All parts of the nipple drinker are firmly attached to the bottle, no assembly is required. The drinker has a very thick wall, the nipple does not get dirty. It is easy to clean, this rabbit nipple drinker is dishwasher safe!
With proper treatment, this drinking trough for rabbits can be kept indefinitely.
The water level of the drinker can be checked from the outside at any time, it is visible through the wall of the nipple drinker. Filling up the nipple drinker can be done quickly and easily with a watering can or a water hose. The drinker does not have to be removed from the cage for this. This saves a lot of work compared to normal drinking bottles for rabbits, which have to be taken off and put back in every time.
The suspension is made of plastic. The nipple of the drinker is made of stainless steel. The rabbit nipple drinker is simply attached to the cage.
The rabbit nipple drinker has the following container dimensions: 18x8x10 cm.
Made in Germany
Please clean the drinkers regularly in the dishwasher, then there is no bacterial load and no health problems.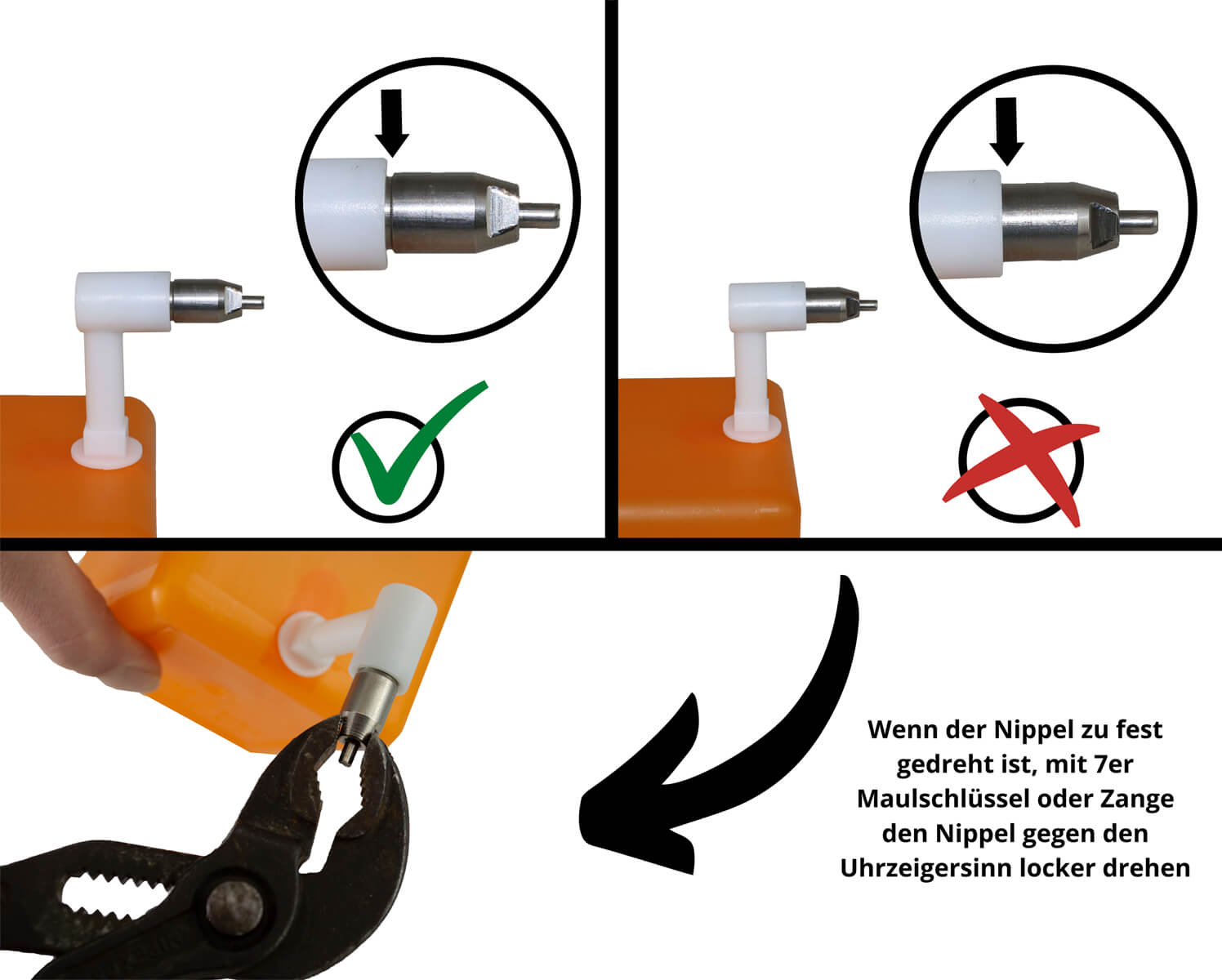 Your advantages with us
Shipping only 5.95 € within Germany

Fast shipping, many items in stock

Free shipping from 200€ within Germany

Professional advice by mail or telephone

Purchase on account possible